DIGITAL MARKETING AND BRAND ADVERTISING AGENCY
Digital Marketing has evolved manifold over the years and so did we. Pursuing excellence is part of our daily routine. We are drilled into the fundamentals of marketing and advertising and for us understanding of a brand and the business is the holy grail. We collaborate with the brand team to create holistic niche for the brand on digital platforms. Integrating the brand essence into digital communication we reinvent and reassure the brand in its niche. So, lay down your expectations, experience our awesome service and evolve together.
The world of digital marketing though unpredictable, is highly measurable and targetable which is the reason why one needs an expert digital marketing team to map out a result-driven and effective strategy to grab the most eyeballs. Here is where
In our daily life we almost become sure of our tastes for the standards and our needs and necessities. What we don't understand is that the key to our preferences lies on the emphasis put on the advertisements of the brands. A brand is built and its success
Designing and developing websites is an art which needs utmost creativity and adequate knowledge on latest technologies as well as a number of varied skills to inject lives into the websites. At Mind and Matter, cutting edge technology and impressive
Case Studies
When we say 'result oriented' we clearly create a room for assesment of results achieved from our activities on digital. Here are some random cases, a few of many others, picked to analyse the achievements on tangible yardsticks.
OR CHAT WITH US ON WHATSAPP
THEY LIKE US,

THEY SAY

Thousands of Clients can't go wrong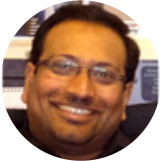 Latest from blog