Connecting with the millennials:
The communication route for this brand was quite simple- to connect and engage with the teens and early tweens. Hence, the brand awareness and engagement posts and campaigns on social media platforms (Facebook, Twitter and Instagram) were strategized, keeping this objective in mind.
Business Objectives:
Brand awareness and engagement
Traffic to website
Generating relevant leads for the courses, which will result in successful conversion
Target Audience: Undergraduates and graduates under the age bracket of 18-24
With these objectives in mind, we created uniquely curated content (both maintenance posts and campaigns) to increase the target audience's engagement with the brand on social media platforms.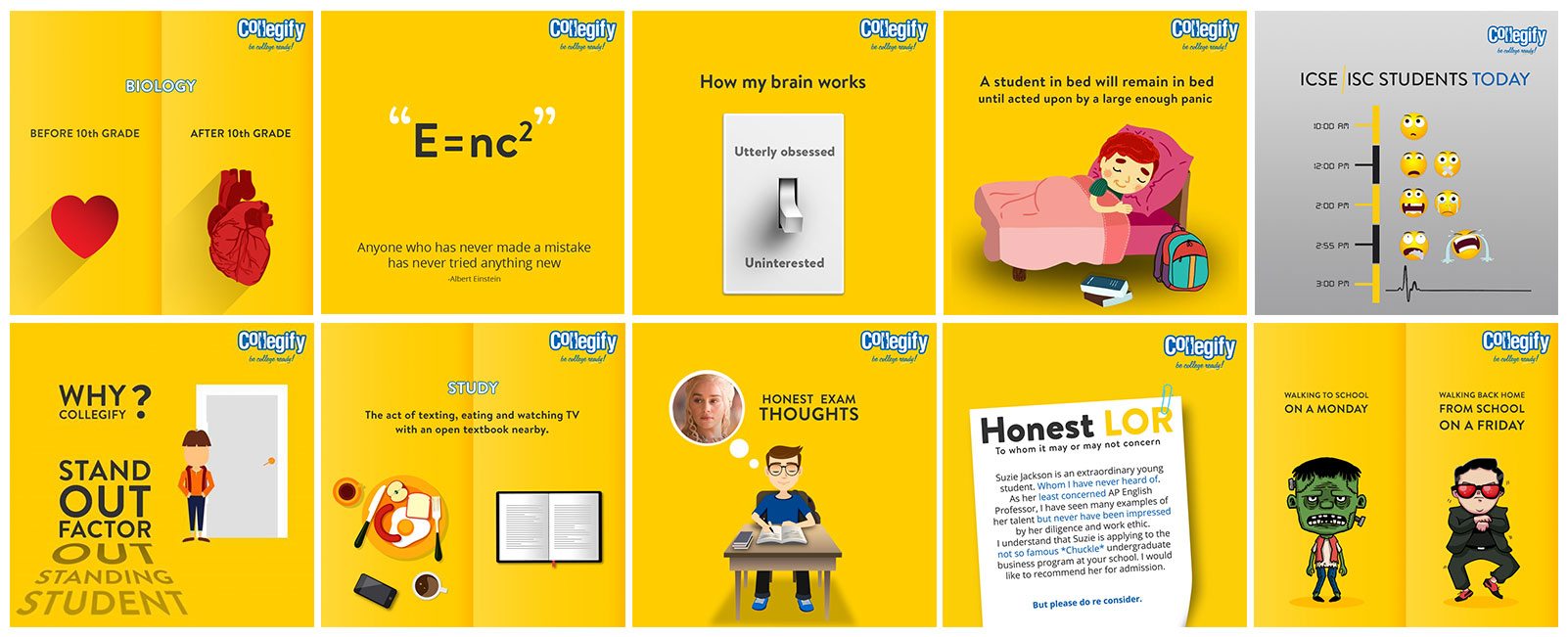 Also, the lead generation campaigns on social media generated instant relevant leads for the brand, majority of which resulted in successful conversions for the brand.
Integrating popular culture with career options:
Game of Thrones, undoubtedly, is one of the most popular sub-cultures right now, and has a huge fan following amongst the target group of the brand. Hence, we decided to connect this popular franchisee with the brand and create an album named "Ever wondered what it would be like if these #GOT characters had to choose a career in the 21st century". This album garnered huge response and engagement for the brand and exceeded the KPIs set earlier.
Results: Considerable increase of followers on Facebook, Twitter and Instagram. More than 50 leads already from the recently-started ad campaign on Facebook.