Amplifon's humorous take on dates and all:
Deviating from the usual route, we took a fun-filled route for Amplifon advising people on date etiquette. As the major decisions of a family are generally taken by influencer groups, i.e. the children of the core target group, we targeted the same group through this campaign.
Campaign Objectives:
Reaching out to the millennials on Valentine's Day through relevant messaging yet keeping the brand connect intact.
Create brand awareness and increase engagement among the influencer group on Valentine's Day by taking a humorous route and generate leads at the same time.
With these goals in mind, we created carefully strategized and uniquely curated content to increase engagement with the brand on both Facebook and Twitter.
Associating humor with hearing:
We leveraged the influencer group on social media platforms like Facebook and Twitter, to increase brand-awareness and engagement with the brand.
A series of posts were created with the tagline "Worst Things to hear on a date" where there were a series of funny posts featuring dialogues which should never be said on a date.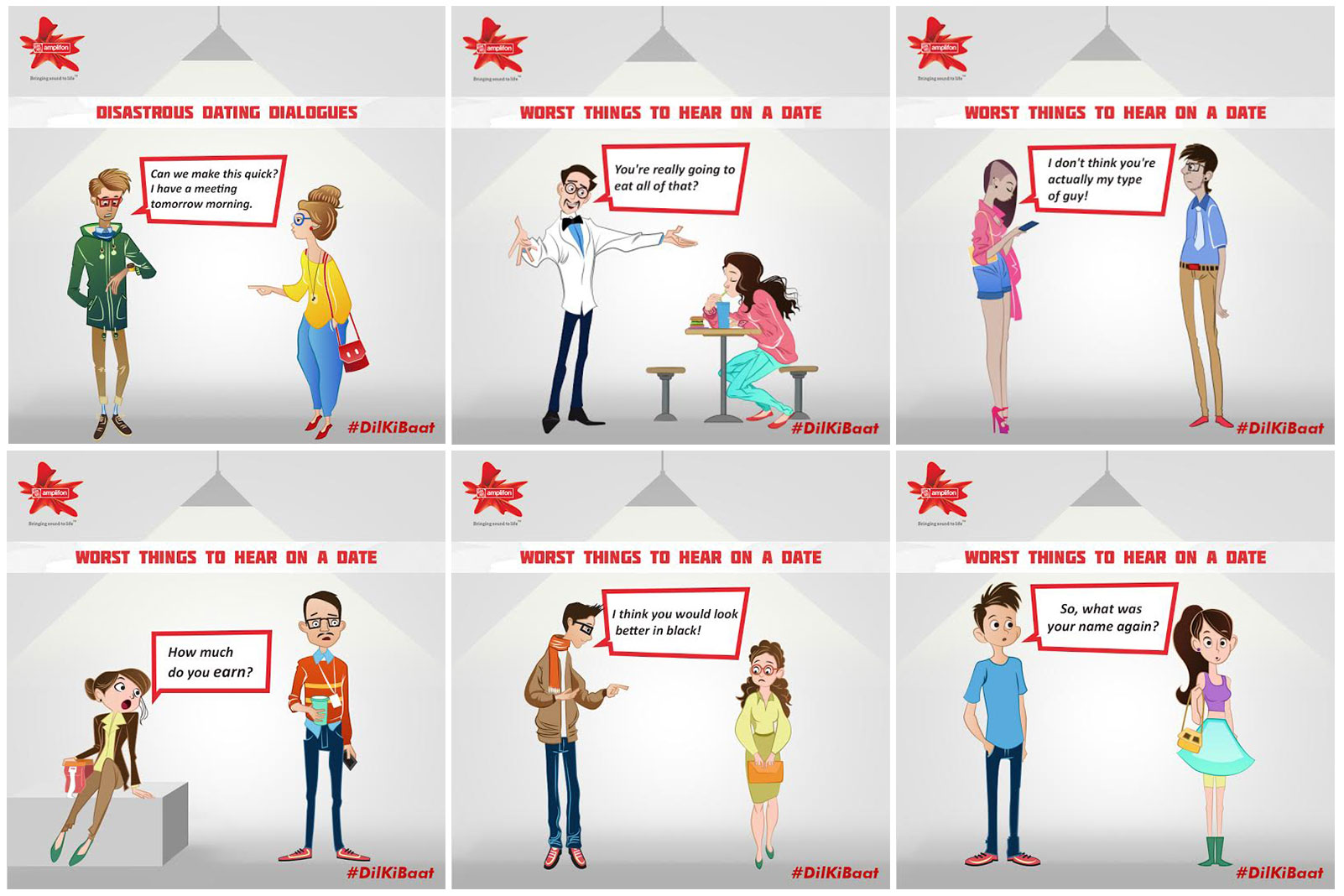 There was an online survey amongst the influencer group on the question "Who should pay the bill on a date? The guy or the girl." The results of this survey were posted on social media which garnered a lot of engagement.
Performance of the Campaign:
Result:
Total reach: 1,77,153
Total engagement: 24,410
Engagement rate: 13.78%